It's a pincushion by Heather Bailey!!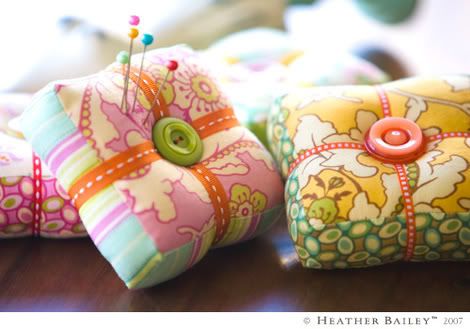 She's totally awesome!! I just love this pincushion, so gorgeous & colourful!! Not as if I'm in need of a pincushion but I can't help but wanting to make one for myself!! Yeah, right!!
And this fabric yoyo too!! They're just gorgeous!!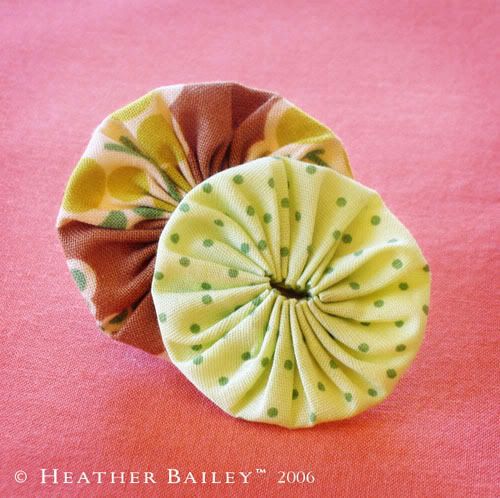 You can get the instruction here & here on how to make them.
And I love these too!! Found them here.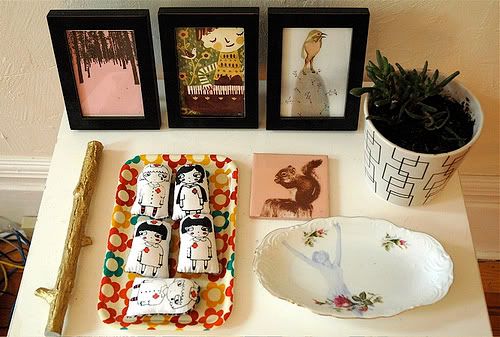 I just can't stop myself  from drooling at these awesome stuff in this picture!! Wish they're mine!! lol
I followed the link at Sarah Bowen's blog & she has some cool stuff to share! 
I'm soooooooo in LOVE with this too!!!
Found it here!!
This is really getting out of hand!! I'm in love with soooooo many things & it's so addictive!! Somebody please slap me!! I got to stop spending my working hours to look at these stuff!!
Tsk tsk tsk, shame on me!! ;p