up to on a quiet Saturday afternoon!!
DH took this picture of me, scrapping away. 🙂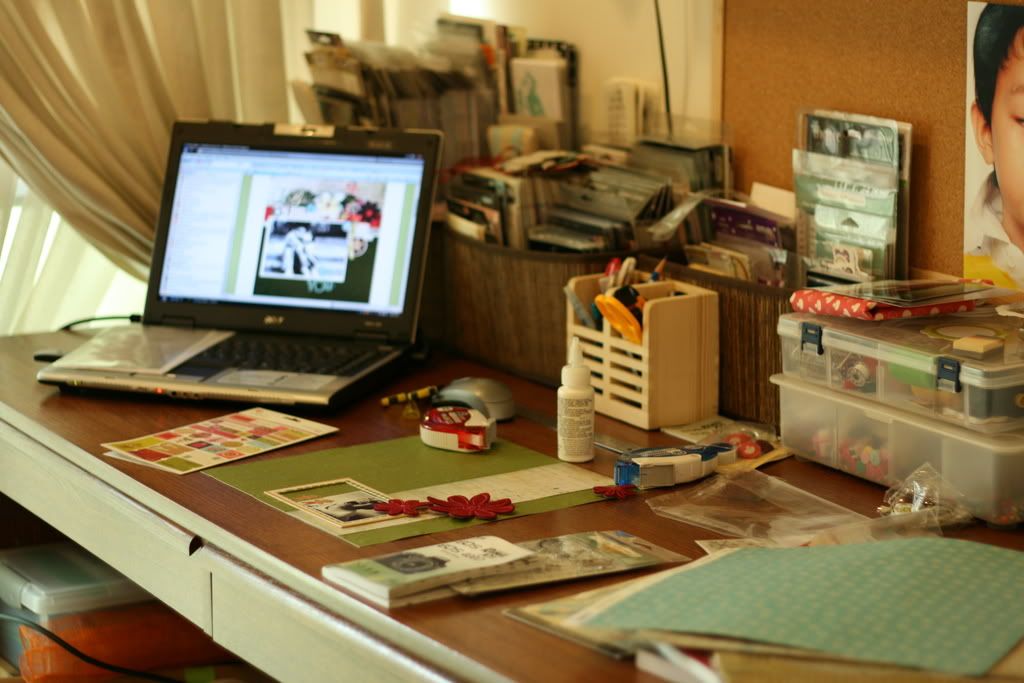 Look how messed up is my scrap table!!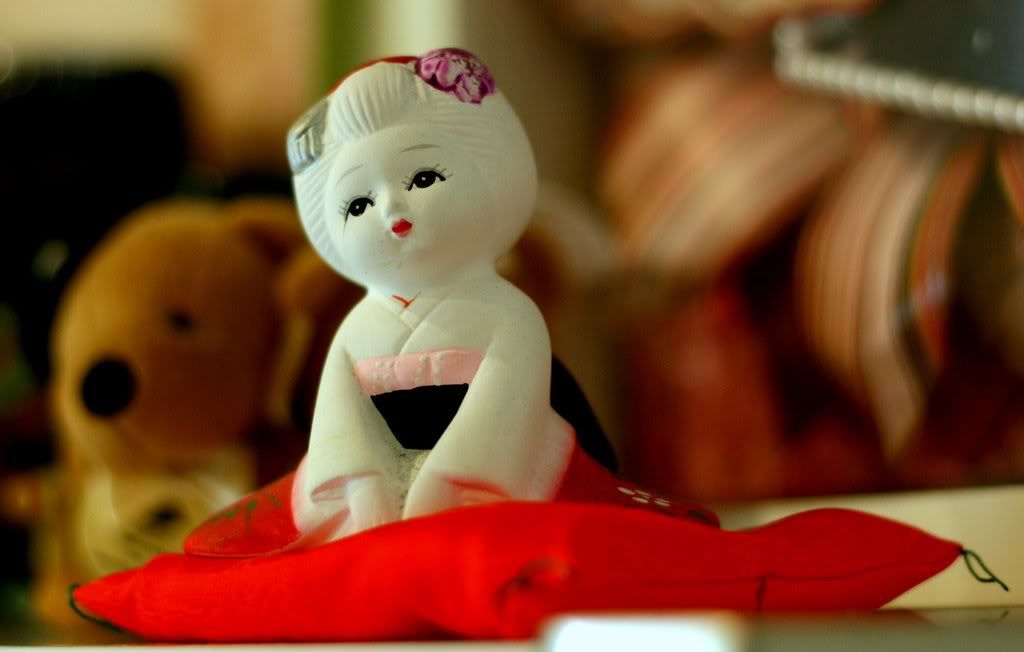 This my only favourite Japanese figurine I bought for myself when I was in Japan years ago.
Shooting myself in front of this huge mirror in my dining room.
You see how free I am?? But I've been wanting a picture like this to scrap!!!
Hey Jill!!! You are so tempting me with the 85mm f/1.8!!! Oh gosh, I think I'm going to be addicted to this whole camera thing!!