one of the best day we've spent as a family, at Siloso Beach, in Sentosa Island!! We were all geared up to spend a good whole morning at the beach and we had sooooooo much fun & laughter!! And a little bit of sunburn!! Ouch!!
The beach wasn't crowded, which we liked it that way because it's Monday and everyone is back at work. We had a little picnic, building sand castle (more like a mini castle!! lol) and we went for the Luge & Skyride.
Here are some pictures to share on our super fun trip to Sentosa!
DH & DS busy smacking sands into the bucket, getting ready to build their sand castle.
More sand please! I'm going to build a BIG sand castle!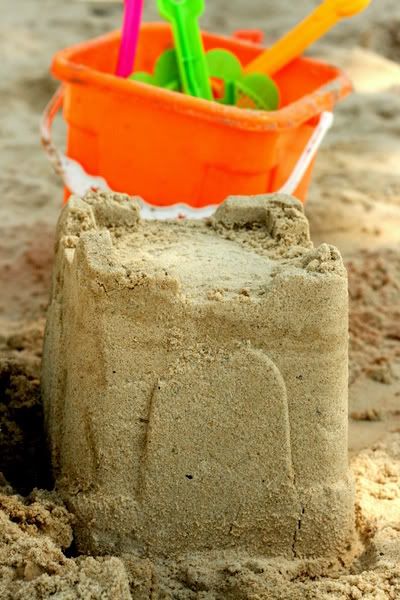 You see what I mean? It's a super mini sand castle!! lol
Oh, come on, let me show you how to do that son.
DS is so afraid of getting into the water!!
And he finally did!!
Our young fella trying to wash the sand off his hand.
Carrying more water to wash off his sand castle.
DH smiling silly for the camera!
Hey, you got to watch that waistline Darling!! lol
You don't see me in this very often! ;D
Hey, who's that pretty girl?? Hahahahahaha!!
Ooooooooh, one of a rare shot we take together. Love it!!
DS cracking us up with one of his silly antics! 
We took the Skyride. The view was spectacular!!
DS in awe of the Luge (Part go-cart, part-toboggan). He never ride in one before.
This is what I'm talking about, pure excitement!! (it's their 2nd ride!)
You see that we had a day full of fun?? We are definitely going back again!!
I hope all of you had a great weekend!
I'm wishing everyone A Wonderful New Year & hope it'll be a GREAT year for all of us!!
Lots of hugs & kisses from me, DH & DS!!