until 4am last night or is it this morning, just to do these! Crazy me!!
For this page, I'm using mostly all October Afternoon products from their patterned papers to rub-on, die-cut and stamp. I'm just crazy about this collection! They're one of my favourite brand! Other products used are foam letters from AC Thickers, letter stickers from Provo Craft, buttons from Autumn Leaves and lace.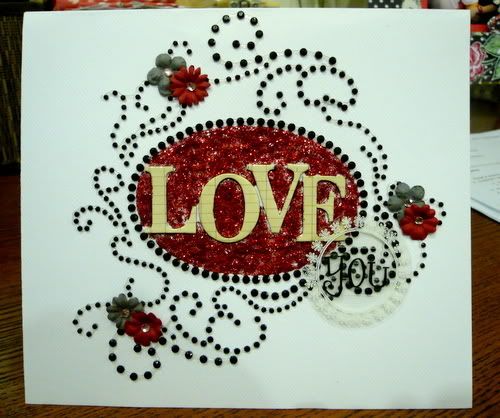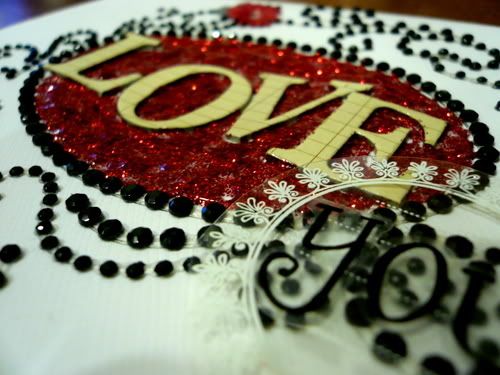 For this card, i used stickles to filled up the inner Prima crystal frame. I'm on a stickles frenzy right at this moment! I used stickles practically on everything!! Soon I'll be using it on my face!! LOL!
I'm going to retire early tonight because right now I'm feeling all queasy in my tummy & I think I'm going to throw up if I don't get some rest soon.
Have a great evening & thank you for popping by!
Good night!