I've really been on a dry spell lately in scrapping. I probably got too tired from my flu. Glad today I felt much better after I popped in Zyrtec last night and got knocked out cold for 12 straight hours!!
But I forced myself to do a little card today.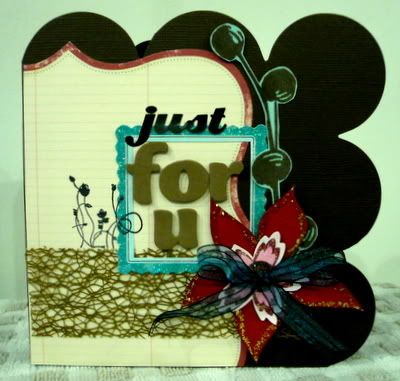 I painted the Magistical Memories chipboard Pointed Maggie Flower in red and outlined it with silver stickles.
Other products used are
Bazzill scalloped cardstock, Making Memories PP, spiral notebook & glittler diecuts (Noteworthy), Fontwerks stamp, AC Thickers letters stickers and May Art ribbons.
Thanks for looking!