Here's a layout I did for Scrappin Kids Feb challenge about our family.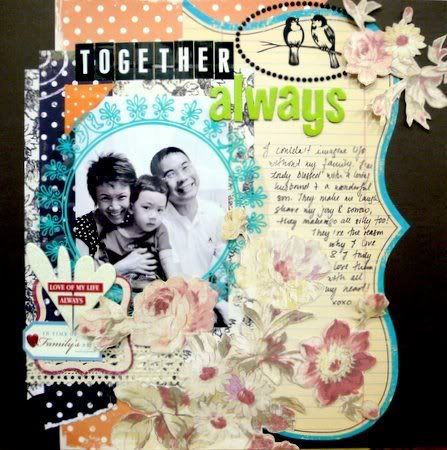 I have always love to create something for my family & about my family. I think most of you would know that how much my family means to me & I'm sure the same goes to you.
What I'm going to do from now is that I'm going to journal more on all my layouts which is something all my pages have lacked of. You can say that this is one of my 2008 scrapbooking resolution! 😉
Please hop by Scrappin Kids to check out the Lovey Feb challenge!
 Have a great day! 😀