Yeah, that'll be my boy, Ethan. He is my heart and soul and I thank God for giving me such a wonderful boy who makes me the happiest mummy in the world. 🙂
So after 2 weeks of absence from a dry spell, I've finally created this, to tell Ethan how much he means to me.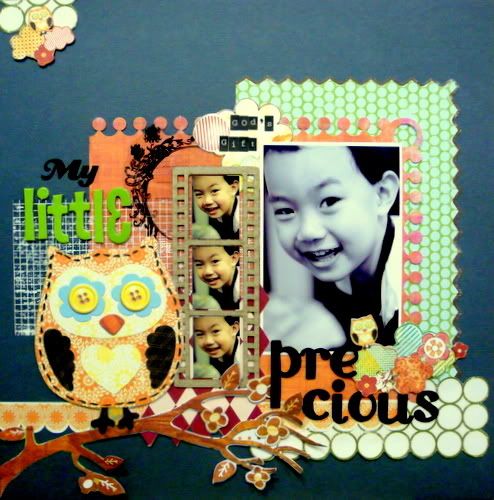 Did you see that film strip chipboard right there on the page? That's Magistical Memories Mini Film Strip and I really love how I could used it to frame the tiny little pictures of Ethan. The rest of the products used here are
PPs – Sassafras Lass, Making Memories, Pink Paislee, Jenni Bowlin. Overlay – Hambly Screen Prints. Alphas – AC Thickers. Letter stickers – EK Success. Cardstock.
Thanks for looking! 🙂