I'm sure everyone has one. I have one too. But it's a little embarrassing to even mention it. Yeah, someone living under the same roof as me nicknamed me ages ago.
Do you remember the Disney movie Lion King? Yes, that is one of my Disney movies of all time. Very touching story and I actually cried watching the movie. LOL!
Anyway, do you remember this character?
Image taken from  here
Do I even look anything like that?? I don't look anything close to it!! 😉
However, the hubby still nicknamed me PUMBA!! It's a warthog and I'm definitely not one!! Aaarrgghhh………….And it's stuck with me for years!! I get used to it and sometimes when he called me Pumba, I just answered him "Yeah?" spontaneously!! LOL!
And everytime we visit the zoo and we passed the warthogs, he will go  "Mummy, that's you and your brothers and sisters!!". Great hubby, huh?
So, what's your nickname? Who gave it to you?
On another note, I scrapped another layout late last night when Mr Mojo decided to hang around for a little while longer! 😀 So, here's what I did.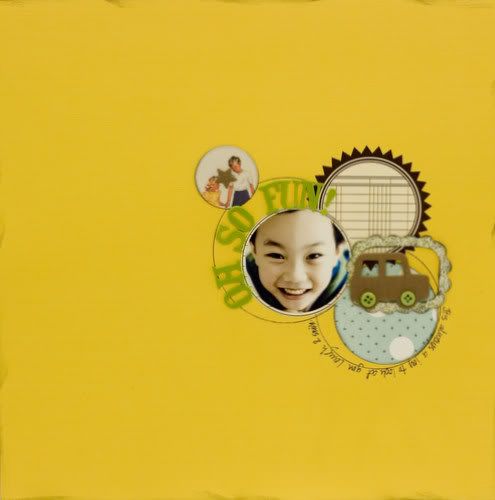 I'm loving lots of white space lately. And I'll be hanging on to white space for a while I guess. But from time to time, I'll try something different depending on my mood.
I'm off to bed now. You have a great evening! 🙂