since I last scrapped anything and I have no intention of doing so over the weekend. But the urge suddenly came right before dinner and I just grabbed whatever I could get hold of and voila!!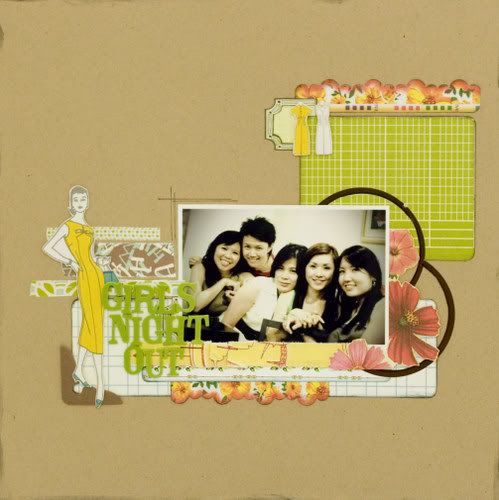 I've been left high and dry for a while. I think it's because I've been sewing quite a bit lately and I never even spare some thoughts for scrapping. Have you ever felt this way? That you don't even want to look at your scrapping supplies or touch them?
But I'm just so glad Mr Mojo came back for a short visit! 😉 Somehow, when the strong urge springs out suddenly, I will drop everything that I'm doing and start scrapping. Or else I'll just lose it and go into mojoless mode again. I know this happens to most people. It's like you're craving for some food and you just got to have it right at that moment! You know what I mean? LOL!
 This page was done using Studio Calico's February kit, which I got them complimentary from Sasha. And I love it!! Thank you girl! 🙂
Hey, I'm going to pick one lucky girl who will receive my pouch later. Will probably annnounce it later tonight or the latest by tomorrow ok?
Hope you've had a great Easter holiday! 😀