That was yesterday, April, 2.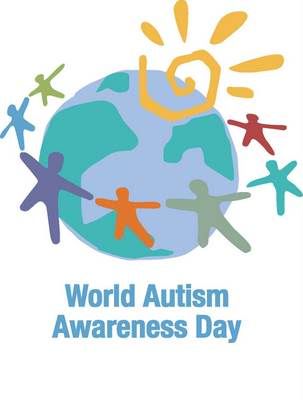 I know I'm a day late in posting but it's better late than never.
I want to dedicate this to my wonderful boy, Ethan.
Without him, our lives wouldn't be complete. We still love him much the same. In fact, we love him much more each passing day.
When we first learned about Ethan's condition back in January, we were pretty overwhelmed with the fact that my son is Autistic. But that doesn't stop us wanting to search for the best support we could get for him. We were clueless about how to go about getting help and moving on from there. Maybe because Autism awareness is not that well spread in Singapore, unlike in States or the west side of the globe where you could find thousands of places and sites that offer help.
But we're so glad to have at least found CDU. I have to thank my sister, Lilian who has referred us to her hospital's child psychologist for consultation. She's a nurse and she has a lot of contacts of every kind of specialist you can find in Singapore. You know what is the best thing?? She helped us shortened the waiting time to seek help because the appointment to see a child psychologist could stretched up to months!! Thanks Sis, we owed you this favor!! 🙂
Anyway, I also found a book mentioned in one of Ali Edwards's post about her son, Simon, who has Autism as well. I always refer to her blog to get links to Autism sites and it's been a great help to me to read up more about Autism.
This is the book that was highly recommended by her,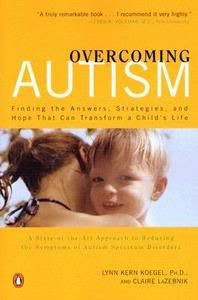 This book was written by Lynn Kern Koegel who is one of the world's foremost experts on the treatment of autism
I'm just wondering if I could get this in Singapore. I just have to try but if I can't, then I'll have to order it online.
I've found about this site which has great articles and excerpts on Autism. I'll try to spend each day reading every little bit about Autism. I'm taking a step each day to take in as much information as I can about this condition.
We're moving on well, and so is Ethan. 🙂
I've been extremely busy at work lately as we've just finally closed for the fiscal year and starting a new one. So, there's a lot of planning going on for the new fiscal year 2009. I am looking forward to new challenges. And with the economy crisis hitting hard globally, the automotive industry is not being spared as well. Our organization is taking a lot of measures in reducing operation cost but the good news is, we're not laying off people in our regional office in Singapore. We will freeze hiring for the year and every one of us is playing a vital role in committing to being frugal, and maximizing our resources. As for the new fiscal year, I am now taking care of an additional country, that is Malaysia (my home country), on top of my existing charge, Philippines. So, I will be taking additional trips to Malaysia besides the Philippines but the total business trip for this year will be reduced. Therefore, I'll still be around in Singapore just as much.
So, if you don't hear from me for a while, that means I'm away. But i'll try to pop in as much as I could when I'm in town.
Anyway, I hope you've had a great week. I can't believed the week has come to an end and it's Friday again!! 🙂
We'll be taking Ethan out again somewhere.
Have a great weekend! 🙂